Rebel Rouzer
An insider look at abolitionist work! Here you'll find news, interviews, memos, events and action.
TSCCBF In 2020:
A Year of Pandemic, Uprising, & Community
2020 was a year no one could have predicted and the Tucson Second Chance Community Bail Fund is humbled and touched …
Read the Article
David Maxwell


I know what the world has done to my brother and how narrowly he has survived it and I know, which is much worse, and this is the crime…
Read the Article
One Is Too Many


On February 14, 2019, David Maxwell, a 53-year-old Black man, was killed by a Pima County Correctional Officer while …
Read the Article
70%-80% of those being incarcerated at the Pima County jail are there on pretrial status, meaning that they have not been convicted of a crime.
LEARN MORE
Join Us
To stay up to date on our work, volunteer opportunities, upcoming events and community actions please sign up for our newsletter!
Sign up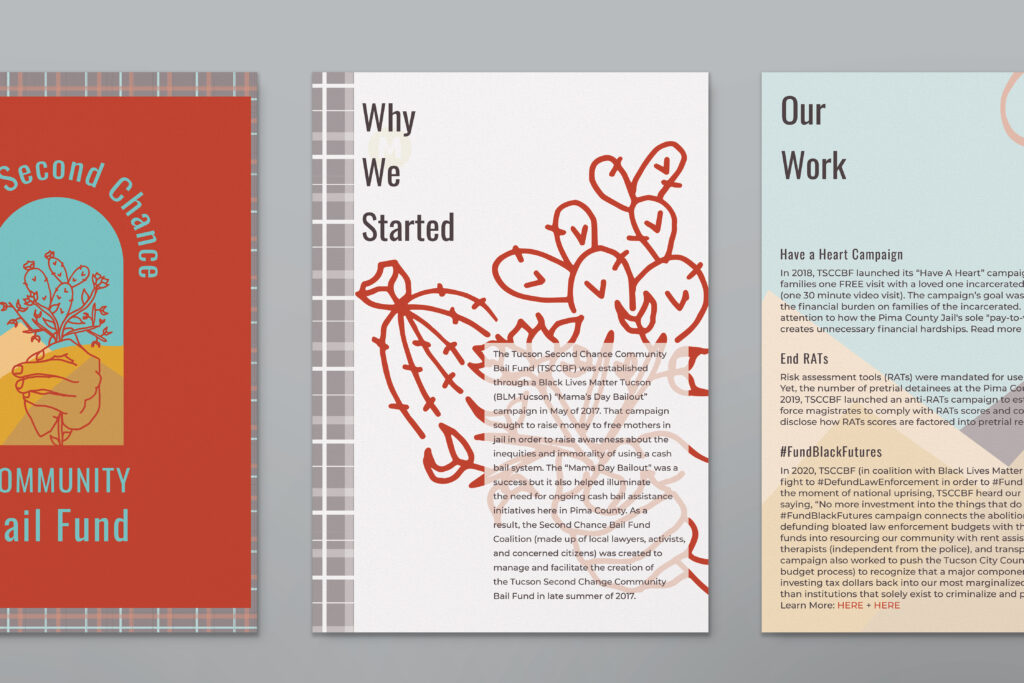 Learn more about our organization. Download our overview summary!
Download the Overview